Happy Saturday to all. I am working on getting another VPS server up ang going and to my liking today along with cleaning up some stuff on my other servers as well. While on Twitter this morning, I came across a post from by the end of June by Aaron Wall on his interpretation of
how Google Works
. You will see he has made it easy for us bloggers to add the graphic to our post as well, with a great backlink to his new PPC blog. This post of his is not only informative, but it makes for great link bait with a title of How Google works and it will assuredly do it's job in attaining backlinks as well. So there is more than one thing to learn from his entire post, not only how Google works. Wall is a master of this. Of course click the graphic for a larger version.
1) I found it via Twitter.
2) The bait was irresistible for me not to click.
3) It is a graphic that screams post me somewhere.
4) The content is informative.
5) He makes it VERY easy to share.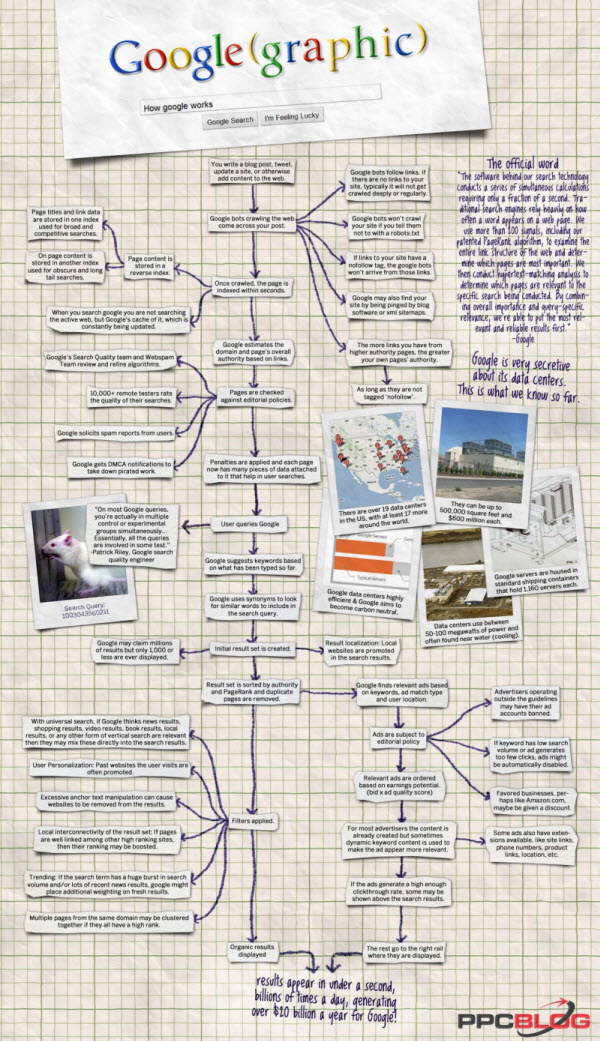 Infographic by PPC Blog